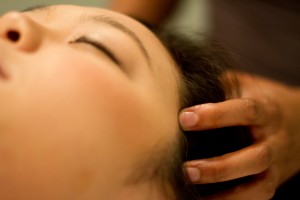 In order to provide you and other clients with exceptional customer service and access to appointments during peak times, Massage Artistry has a firm 24-hour cancellation policy. Please note that appointments made the same day are subject to the cancellation policy as well.
Kindly review the booking and cancellation information below. Please note that by booking an appointment you are accepting the conditions of our cancellation policy. The Massage Artistry really appreciates your business and hopes you have a positive experience booking. If you have any questions or concerns, please call 357.840.4404
Request an Appointment Online
You can now book an appointment online. If you would like to make an appointment less than 48 hours in advance, or if you prefer to speak with someone to determine what services best serve you, please feel free to call 347.850.4404 to schedule. Important Online Booking Notice: You will receive an automated email from the booking service but your appointment is NOT confirmed until you have received a phone call from Massage Artistry.
Arrival
Please arrive in at least 10 minutes prior to your scheduled appointment to allow for a relaxed check in,  time to fill out necessary paperwork: New Client Massage Intake Form and to avoid a reduced treatment time.
Cancellation/Late Policy
If you need to reschedule or cancel an appointment, The Massage Artistry requires a minimum of 24-hours notice. Please call 347.850.4404  as soon as possible if a cancellation or change to your appointment is needed. E-mail cancellations/changes are not accepted. Please note that appointments made the same day are subject to the cancellation policy as well.
Because Massage Artistry is by appointment only, your appointment time is reserved exclusively for you and it's requested that you acknowledge and respect the cancellation policy. Exceptions to the 24-hour cancellation policy cannot be made unless it is a valid emergency of which documentation may be required.
To ensure the best service for all clients, it is imperative you to arrive on time. Your late arrival may limit the ability to offer the best possible experience. Please be aware that late arrivals will not be afforded an extension of scheduled treatments and you will be responsible for payment for the full service.
Arriving too late to perform the scheduled service effectively will result in forfeit of your massage session and be charged the full amount (equivalent deductions from gift certificates). To ensure that appointments runs on time, I regretfully cannot make an exception to this policy. For this reason it is recommended that you plan ahead for your relaxing visit to The Massage Artistry.
Illness
It is not in your best interest to receive a massage when you are feeling ill. Massage is intended to circulate your lymph and blood and can over stimulate your immune system in an attempt to detoxify and make you feel worse. Being face down on a massage table while you're sick can be extremely uncomfortable (aggravating a runny or congested nose, etc). Not to mention that a cold can easily be passed to your therapist or other clients.
Please avoid receiving a massage when exhibiting cold or flu symptoms, or currently has an infection, for the health and wellness of the massage therapist and other clients. If you have a cold, fever, the flu, infection or feel as though one is coming on, please re-schedule your treatment. (Please note that the cancellation policy is in effect for all late cancellations.)
Wait until you have been well for a week before getting your treatment. This is for your well being as well as to prevent passing your illness on to your therapist and other clients.
In return, your therapist will not work on you if feeling ill. She wouldn't want to pass anything along to you either.
If you do need to re-schedule your appointment, please call as soon as possible and re-schedule you when you are feeling better.
Appointment Confirmations & Reminders
Massage Artistry uses an automated e-mail service for all confirmations and reminders. When booking an appointment you should receive an e-mail with your service description, appointment time, date and which therapist you are working with. You should also receive an appointment reminder the day prior to your appointment.
These reminder emails are strictly a courtesy and are not a requirement to appear for a service. Email in general is not always reliable, sometimes emails are late, go directly into your junk mail folder or don't show up at all. All these things are out of our control. It is recommended that upon booking that you note the date and time of your services through other means because ultimately each person is responsible to remember their scheduled appointment or canceling within 24 hours.
Refund Policy
Massage Artistry does not offer refunds on services, packages or gift certificates. All sales are final.
Gift Certificates
Gift certificates must be presented at the time of your appointment for payment and redeemed prior to their expiration date.